STOP DIGGING FOR YOUR GUNS
FAST & EASY ACCESS TO YOUR FIREARMS IS WITHIN REACH - REVOLUTION SAFES SPIN!
LUXURY FEATURES AT AFFORDABLE PRICES
Revolution Safes' Revolving Gun Systems are the most functional, innovative and best-value, period. Using Pendleton Revolution Technology® and practical inside-door shelving, Revolution Safes are built to fit, manage and secure a wide range of firearms. With a spin of the turret, any long gun is front and center, helping to prevent unnecessary bangs, scratches and dents. Revolution Safes are the best value in gun-management and security.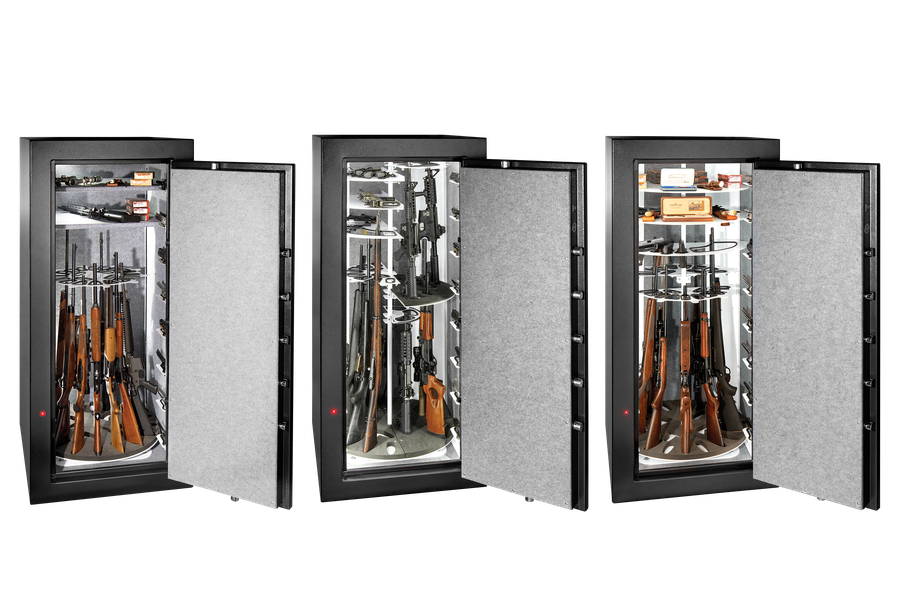 Stronghold XL Series
Stronghold XL Series Safes Feature Revolution Technology® So Your Guns In The Back Rotate To The Front!
Rest Assured with High Security and Frustration Free with Fast & Easy Access to your entire collection.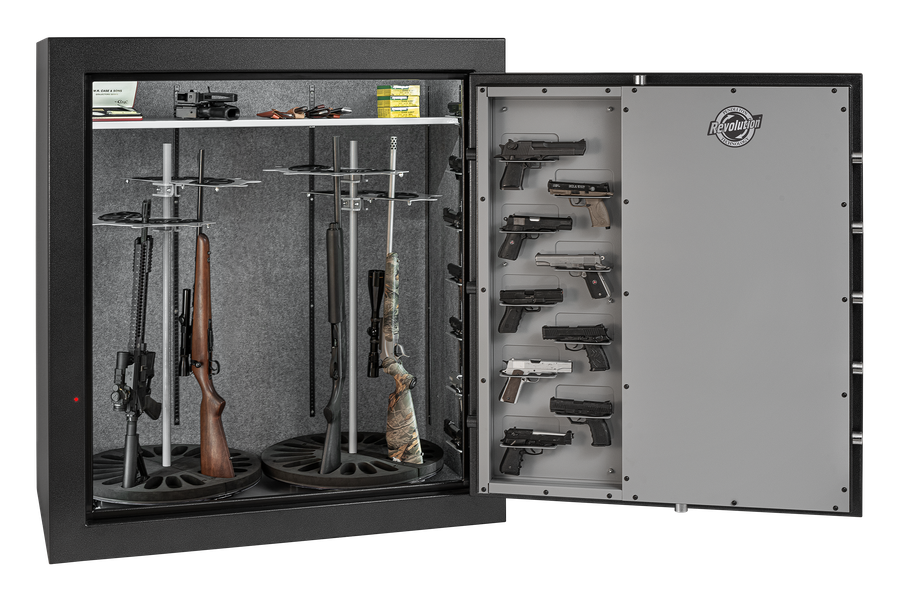 Stronghold DT Series
Stronghold DT Series Safes offer Double Turrets for Double Capacity Featuring Revolution Technology® with Fast & Easy Access to your Guns!
If you're an enthusiast, this is the only gun safe for your firearm collection!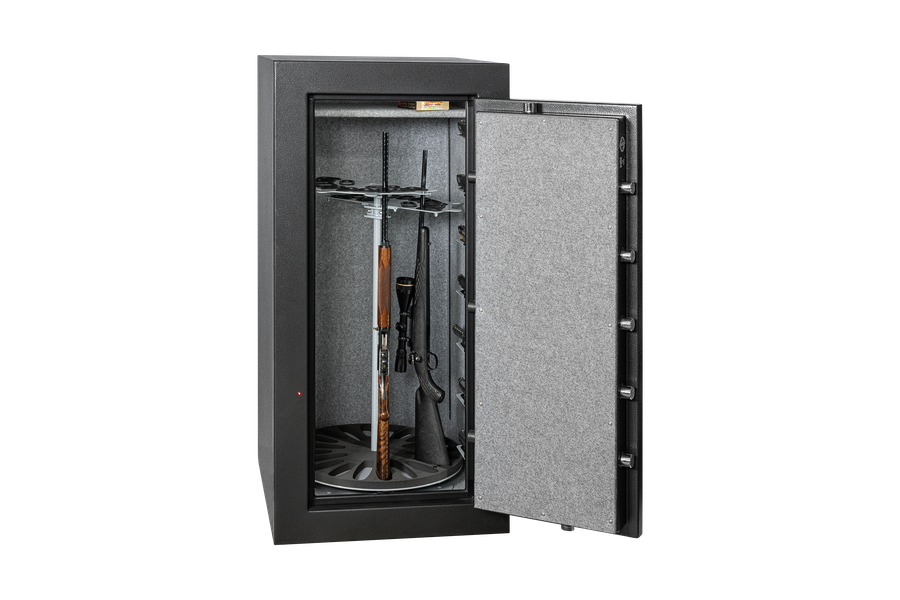 STRONGHOLD ST SERIES
LARGE CAPACITY IN OUR SMALLEST FOOTPRINT
Revolution Technology® with Fast & Easy Access to your Guns!
Accommodates up to 26 long guns, 12 pistols, plus valuables storage and only 28.5" wide!
Order Today
Place deposit by phone